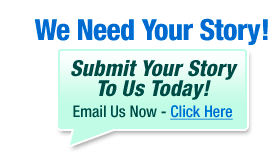 Banks and Wall Street Slaughter and Rob Entrepreneurs

We have started an international coalition:
Entrepreneurs Coalition International



Please send us an email to become part of this coalition today!

This coalition will pursue and make right the wrongs committed by banks and financial institutions against entrepreneurs and communities.

The YouTube video below is on the Fortress Investment Group. Our opinion is that an employee of Fortress Investment Group, Joseph Pontrello, is out of control by creating legal battles and expenses that will destroy 20 entrepreneurs and ruin a community and, ironically, result in less money for his own company. The executives of Fortress have been asked to intervene with checks and balances, but they have ignored our calls and emails. We were recently blocked on their email server. The phone number for Fortress Investment Group is 212-798-6100, Mr. Pontrello's direct office number is (212) 515-4660, and his cell phone number is (917) 495-0653. The office address is 1345 Avenue of The Americas 46th Floor New York, 10105.

Click here to read the affidavit of facts
We firmly believe the unemployment crisis, the national economic crisis, and the suicide crisis are results of unwise bank leadership (empowered and encouraged by their legal counsel) that allowed commercial foreclosures and called commercial notes due instead of creatively working with current commercial customers/entrepreneurs.
For the vast majority of commercial cases, bank attorneys cry litigation versus collaboration, mediation, and cooperation. Litigation is a much better pay day for bank attorneys. Many wise bankers are now choosing what we call "Advocate Banking" or ADR (Alternative Dispute Resolution). These banks are much healthier and are helping to solve the unemployment crisis.

Many institutions, such as the Fortress Investment Group, TD Bank, PNC Bank, and SunTrust, just don't get it. They are creating their own crisis for their shareholders.
To ensure that no one thinks that we are only about negative actions, see www.advocatebanking.org
My real estate auction and consulting companies have the privilege of working with numerous banks that understand true customer loyalty, common sense, collaboration, and good business practices. They save millions of dollars in legal fees and prevent personal disasters such as suicides.
If you have a positive story of a good banker/bank that has collaborated with you and has helped you save a business/property, we would like to hear that story.
If you are a business or individual entrepreneur, and you feel that you have ever been robbed by the actions of a bank or a bank employee, we want to hear your story and make it part of a planned class-action lawsuit. We are putting together the manuscript for a book and a Web/TV broadcast on the true stories about the many banks that robbed entrepreneurs and businesses. In many cases, businesses and entrepreneurs were forced out of business that, in turn, caused many others to lose their jobs. In some cases, families and lives were destroyed and many committed suicides. All of these cases will become part of a planned class-action lawsuit.
Entrepreneurs Coalition International will make right, many of the fouls, allowed to be carried out and/or committed by unwise financial institutions leadership against businesses and entrepreneurs.
You can call 1-877-750-FOUL (3685) to hear Fred DeFalco telling the story of why and how this Coalition will work.
Please send us an email to become a part of this coalition or leave a message at the number above. Your contact information will never be shared with anyone.

Your contact information will never be shared with anyone.
| | | | |
| --- | --- | --- | --- |
| Fortress Investment Group | | Another Story Coming Soon | Another Story Coming Soon |